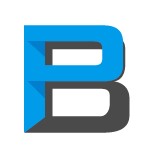 Es una plataforma web para la gestión de planilla de una empresa, diseñado con las mejores prácticas y apegado a la legislación del país.
Busca brindar soluciones ágiles para el manejo de la planilla de su empresa con el fin de volverlo más eficiente y ayudarle a tener mayor control de la información relevante a la sociedad.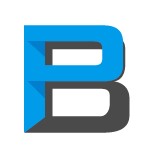 Registro de información completa del personal de su empresa, mediante usuarios autorizados
Manejo de perfil de colaboradores desde el día de su ingreso donde se puede controlar historial laboral, pago de planillas parametrizables en forma quincenal y mensual, así como pago de vacaciones, aguinaldos, prestaciones de ley, cálculo de horas extra, etc. Todo esto cuenta con flexibilidad para cualquier tipo de empresa.
Reportes digitales de los archivos necesarios para las declaraciones de renta, pago de ISSS y AFP

¿Por qué necesitas Payboss?
Te diremos por qué…
Previene pago de multas municipales.
Evita errores de consolidación con el pago de planillas.
Brinda acceso a la información de planilla para líderes de la empresa en tiempo real.
Automatización del proceso de planillas.
Logra mayor eficiencia al dedicar más tiempo a otras actividades de valor para el negocio.
Alto nivel de servicio de soporte a equipo de planillas de su empresa.
Perfil de empleados
Ficha Empleado
Ficha de Plazas
Lugares de Trabajo
Unidades organizativas
Acciones de personal
Tiempos no trabajados
Incapacidades
Control de vacaciones
Pago de horas extras
Amonestaciones
Retiro de personal
Cálculos de planilla
Prestaciones de ley
Otras prestaciones propias de la organización
Planilla quincenal/ mensual
Planilla vacaciones, Aguinaldo y complementaria
Reportes disponibles
Planilla
Boleta de Pago
Archivo para subir planilla en bancos
Planilla ISSS, AFP y Renta
Partida contable por planilla
Liquidaciones
1000+ Theme Options
to craft any design you can dream of
The7's 1000+ Theme Options make it the most customizable theme on the market. It gives you the power to customize even tiniest details of your website appearance!